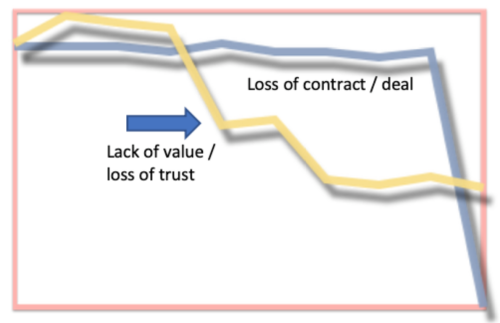 PostMortem Audits are our basis
More than 30 years ago, Tenacity was born out of a mission to find out why clients were being lost. In personal interviews with decision-makers, we were often told: "If you had asked these questions a year ago and done something with the answers, we would probably still be clients today."
And this turned out to be incredibly true! In-depth personal interviews by an independent third party on the value perception of clients, have proven time and again to be indispensable in contract retention and the development of profitable partnerships.
The loss of a major client, an important offer or an extension to a valuable relationship is rarely a matter of price alone, no matter how much your employees would like you to believe it.